(dated – mid April 2022)
I, a home body, am very much at home right now. You did not need to know. In other words, I am comfortable right now. I haven't been too well because of the seasonal allergies & finally gave in and went to the doc last evening because I admit I need medication right now. A wedding photoshoot is coming up this weekend and Saturday is going to be longer than most of the Saturdays. So I need to get back to health as soon as notevenpossible.
Well, I needed this shoot. The wishlist is ever-growing (on all the shopping apps that are installed in my phone.) & the girl needs to shop.
Anyway. What's been up is I am binge-watching things available to us in abundance. Recently saw Dexter, The Fame Game, Jalsa, Cobalt Blue, Eternally Confused and Eager For Love and Badhaai Do. Currently watching this show, the title of which can definitely pass off as a sentence. It's called – wait I have to google. "The woman across the street from the girl in the window"; that's the name of the show I started last night. Passable. Avoid. Okay – it seemed so promising initially but ended up like an extremely disappointing dump.
Dexter is an old, old show that I finally saw now in 2022! And loved it. Favorite character: Debra Morgan. I related with the pottymouth. You all probably know the show. It's a lot of serial killing, blood, police, forensics, mystery, drama. It's fun, this show. Must watch..if you haven't, that is. Streaming on Prime Video.
The Fame Game – Madhuri Dixit's debut on OTT. I adore that woman. She is beautiful and a wonderful actress.. the show, however, gripping as it was throughout, culminated in a way I did not quite enjoy. Of course, there will be another season because there are too many unanswered questions. Madhuri Dixit, Manav Kaul and Lakshvir Saran were the stars for me. Overall, not bad at all. But, not marvelous either. You know what I mean. Streaming on Netflix.
Jalsa – Ooooofff! Shefali Shah! Vidya Balan! Potent combination. This film is seriously high on performances. Surya Kasibhatla, an actor with cerebral palsy shines and how. Watch it for the actors and the story. It's all about human nature, the good and the bad, the strengths and the weaknesses. I loved Vidya Balan as Maya Menon, a famous and successful journalist. Shefali Shah as Ruksana, Maya's househelp is absolutely in contrast with her last character of Dr. Gauri Nath in Human. A huge talent!
Streaming on PrimeVideo.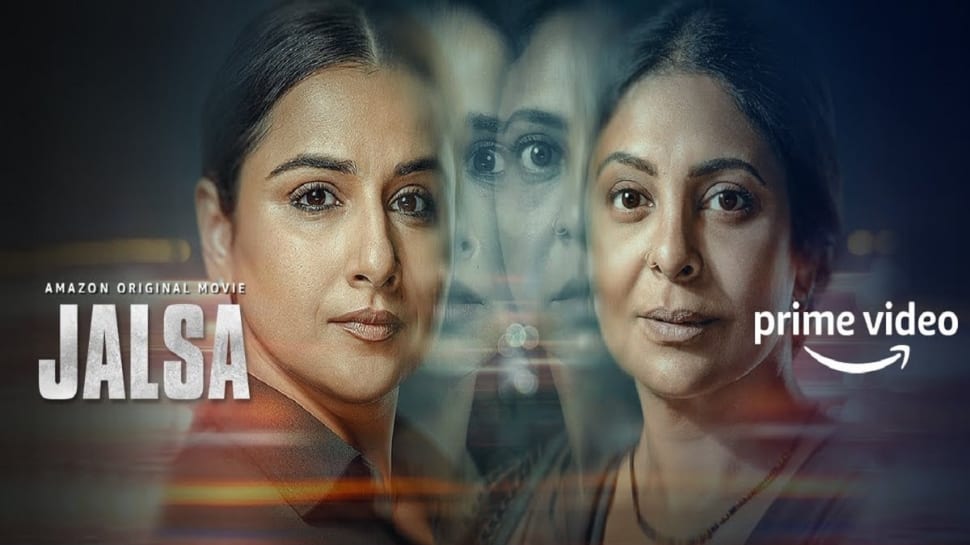 more later.
30th May 2022
This post was in my drafts. A lot has happened since then and I really don't have any memory of the other shows/films I saw (the ones I mentioned.)
Cobalt Blue was BEAUTIFUL…I remember that. Please watch, it's poetic. Slow, cinematographer's delight and poetic. Gorgeous one.
Badhaai Do IS IMPORTANT. I loved it.
I really don't remember "eternally confused and eager for love" and right now, I don't even want to Google it to refresh my memory. Fuck this was just last month.